Galleries

Customer Proofs

Photography

Video

Giclee Reproductions

Design

Fine Art

Contact - Info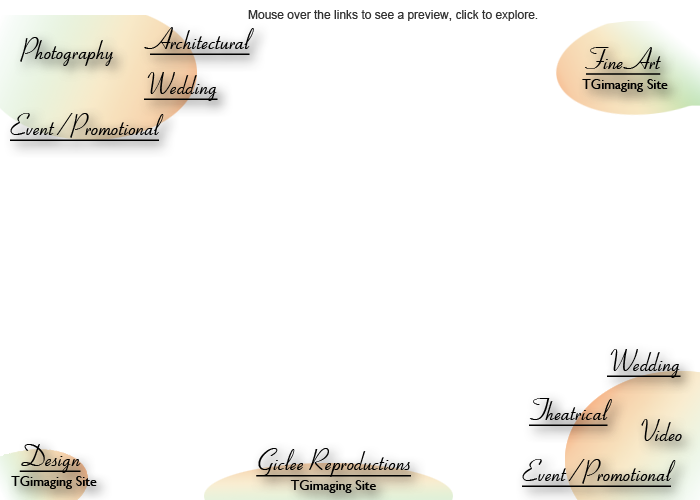 In 1995 Mary Dixon started TechnoGraphics as a digital photo restoration business. With a long standing involvement in film photography, along with her engineer/artist husband Bob, she embraced the "new" digital technology just as it was emerging. Initially, scanning slides, negatives and prints, Technographics went fully digital in 2000. Few companies can match their experience and craftsmanship in digital imaging and printing.
Specializing in location shooting, Mary and Bob have acquired a massive portfolio in macro, nature, animal, architectural and event photography. The majority of their event work has been in the available light conditions of the theater and dance performances and fine art wedding photography. In fact, the photography business grew out of Mary's involvement as a theatrical artist at the Giles Heritage Theater in Pulaski, TN and Bob's photographic documentation of her creations on the stage.
Mary and Bob are highly skilled professionals, both behind the camera and in the use of photo editing computers. All work up to 16 by 35.5 inches is printed in house using Epson Ultrachrome K3 inks and a variety of archival photo and fine art papers. Print sizes up 24 inches are printed by a local professional fine art photographer using the same inks and papers. Mary and Bob directly control the image production process from start to finish to ensure the highest quality product and customer satisfaction.
Mary is a member of the Professional Photographers of America and Bob is an adjunct Photoshop and Digital Photography instructor at Nossi College of Art in Nashville, TN.
Please browse the various galleries on this site to view some of our work.
Quoting is free and we would love to discuss any projects that you have. We take great delight in doing unusual and creative assignments.
ma ry at TG photo dot com
TechnoGraphics' on location video productions cover weddings, corporate events, sporting events, theatrical productions, live musical and dance performances, etc. We use direct digital recording technology, 3 CCD SD cameras and professional sound recording and processing equipment in the field to capture the most from your event.
Our in house editing and DVD production is done using Apple's Final Cut studio and we personally design, duplicate and print your DVDs. This makes the production of small run videos affordable. We can also supply video and graphics files to commercial DVD production houses for customers who need quantities that would benefit from medium to large run pricing.
We also offer a wide range of format transfer services and video and audio restoration. Technologically we are entering the time that VHS tapes are showing their age and need to be converted to DVD format. If you have family or professional footage in VHS format you should consider having it done before the VHS data is too weak produce a good quality copy.
All of our projects are archived on master disks so if you need copies at some time in the future we should be able to do so for a minimal setup fee and our normal per disk pricing.
Feel free to contact us and discuss your needs.
bo b at TG photo dot com
Giclee reproduction is the process of scanning or photographing an original piece of artwork, color matching the digital image to the original and printing archival prints that have the look and feel of the original. Often these prints are part of limited edition sets that are signed and numbered by the artist.
TechnoGraphics uses state of the art scanning and photographic technology to capture the original color and detail of your artwork and creates master files and reference proofs that are used to ensure that your Giclees look like the original.
We use Epson Ultrachrome K3 inks on a variety of archival papers that range from natural tone art papers to ultra high quality museum grade rag papers.
All work that is within 16 by 35.5 inches is printed in house and work up to 24 inches wide is printed locally by a professional fine art photographer using the same inks and papers. We do not use overseas or internet processing or printing services that require color and dynamic range limited files.
We control the look and quality of your Giclee so your customers can enjoy the full beauty of your creations for several generations to come.
Contact Bob for further information on our Giclee processes and pricing.
bo b at TG photo dot com
The links below will open a new window and take you to off site web galleries of Bob and Mary's work. Some of the content of these galleries may not be suitable for all audiences. We will be posting smaller galleries here that will be suitable for everyone. Please check back often.
Mary's Gallery at www.TN-arts.com
Bob's Gallery at www.TN-arts.com
or visit our Design and Artwork site at: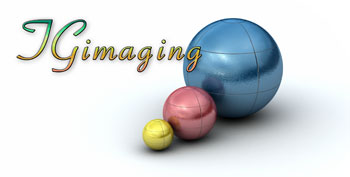 Founded in 1995, TechnoGraphics is a digital imaging company comprised of two artist/photographers. Mary Dixon is the owner and works primarily with photography, design and digital artwork. In additon to her work at TechnoGraphics, Mary works part time as a fine art framer. Bob Dixon is the main technical talent and works primarily with video/sound projects, photography and digital artwork. He is also an adjunct Photoshop and Digital Photography instructor at Nossi College of Art in Nashville, TN.
You may contact us at:
931-363-9112
or
Mary: ma ry at TG photo dot com
Bob: bo b at TG photo dot com